Private Morocco Tours Imperial Cities And Desert, Morocco cultural Tours, Morocco Holidays Tours
Morocco is a rich destination known for its historical and cultural sites, natural beauty and mystique and exotic atmosphere. The closest country of the African continent to Europe, Morocco is neither European nor African. It is a unique mix with a distinct character of its own… We Offer you Tours Specially designed to fit your needs and expectations. But don't rush! Take your time and extend your Journey through the Sahara Desert, enjoying all the Experience that our country has to Offer. All this can be made leaving from Casablanca, where you will be received as soon as you arrived at the airport.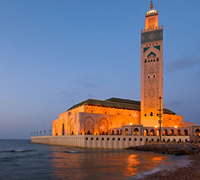 Casablanca is Morocco's economic heart; it is a bustling metropolis. Modern infrastructures sit in the midst of charming districts, between Arab-Muslim heritage and colonial legacies. Explore all the options: stroll through the medina, which is one of Morocco's newest medinas, wander through the center and its art-deco buildings, and visit the Hassan II mosque, which is a marvel of architecture built on the water. Allow yourself to be tempted by the city's festive side. Make use of the cornice, as well as its clubs and festivals, such as the Casablanca Festival, Jazzablanca, and Tremplin L'Boulevard. The coastline, which is surrounded by beaches equipped to meet all of your needs, invites you to participate in the most enjoyable activities that will make your stay more enjoyable.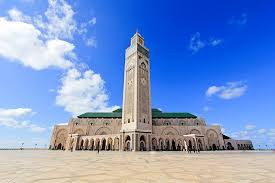 This 11-day tour of Morocco's imperial cities and the Sahara desert departs from Casablanca. We will be waiting for you at the airport and will take you to Casablanca and Rabat. In Casablanca, you will see the Hassan II Mosque, Morocco's largest, and then we will walk along the Cornish coast. Following that, we will travel to Rabat, Morocco's capital, where you will see the Hassan Tower and the Kasbah of Oudaya before proceeding to the riad.