Sahara Gate Tours Morocco Tours & Day Trips
 We offer  best  Morocco Sahara Tours  From Marrakech  & Fes desert   trips  to let you Discover and enjoying a lifetime Holidays in Morocco
Morocco Sahara Tours - Marrakech Day Excursion- Fes Desert Trips & Merzouga Camel Trekking
Sahara Gate Tours is an Expert operator company that specializes in Morocco Private tours, custom tour packages, Sahara desert tours, Morocco camel trekking, day trips, Morocco Cultural Tours and the imperial cities, that suit your requirements and interests , valued affordably priced , include transportations All Our Desert Tours including Overnight Camel Treks and are designed to explore most of The Best Of Morocco Looking for high quality and efficient services and different Morocco Vacation trips to the desert or to the imperial cities. We always innovating to create tailor made tours for all ranges and budgets, from fancy luxurious tours to low-cost and shared group trips, But always making sure to deliver a professional service in all its aspects. We provide independent travelers with daily Morocco vacation ideas and activities to do in all Morocco in this way we will be able to reserve your tour and help plan your itinerary.
Please feel free to contact us to answer questions about our tours or to discuss your wishes for a customized, unique tour. We look forward to seeing you!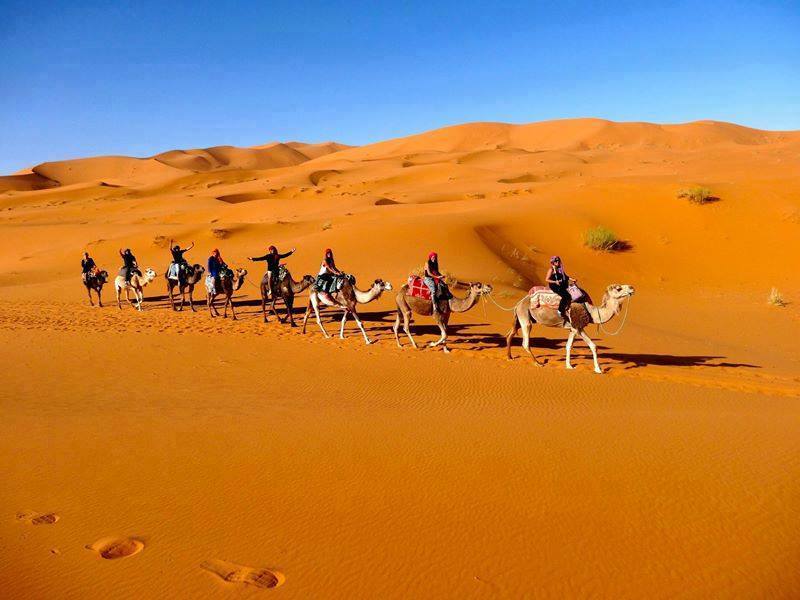 Tailor made Morocco Desert Tours 2022&2023
Choose one of our Morocco Sahara Desert Excursions from Marrakech or Casablanca and fes To discover The Real Moroccan Desertic and Camel trekking overnight in to Best Desert luxury Camps in to The Sahara Erg Chebbi Dunes or Erg Chgaga Zagora Dunes, Vist UNESCO World Heritage Site Dunes Atlas mountains Berber villages, Kasbahs , green valleys with palm groves and pink rose valleys Dades . You will definitely appreciate the ambiance,the hospitality and the warmth of deep Morocco with our Company.
Best day trips and excursions from marrakech
With an extension of 446,550 km2 Morocco has approximately 36 million inhabitants. The country's largest city is Casablanca, with just under 6.5 million inhabitants. The capital is Rabat which…